Cooperation SIMEX and INSTRAL
8 May 2020
"Mechanic Engineering Competence meets Excellence in Performance Chemicals"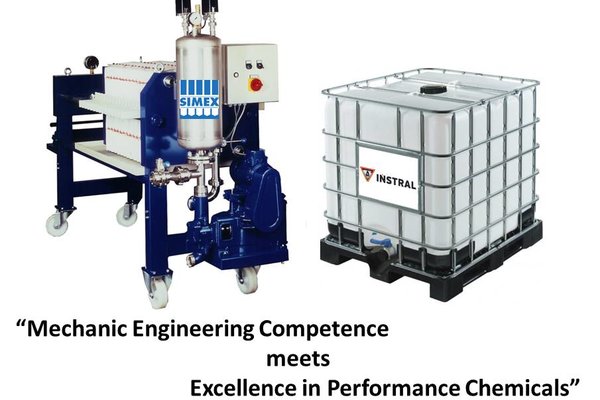 We are pleased to inform you that SIMEX and INSTRAL started a cooperation.
By combining our innovative forces and extensive experience the treatment of suspensions will be brought to a higher innovative level.
SIMEX has more than 50 years of experience in filter press manufacturing. SIMEX filter presses are worldwide being applied for a diversity of filtration treatments in various industries.
INSTRAL has more than 30 year experience in developing innovative performance chemicals and treatment solutions which are worldwide applied.
Industries in which both companies are active and immediately joining their forces are:
Automotive industry
Mining industry
Recycling industry
Oil & Gas Industry
Metal rolling and processing industry
Marine industry
Food industry
Agri industry
In this collaboration we aim to increase our customer´s treatment quality and production efficiency, reduce production stops and maintenance costs, save energy and reduce waste to a minimum.
Are you ready for improvement?
Contact us